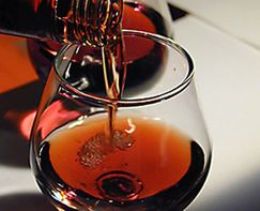 In April, 2013 a new product line of brandy under the name "Zhemchuzhina Armenii" was exported to Russia. This product line was also exhibited in the International Exhibition of Food Industry "Prodekspo-2013".
The product is made of grape choice grade from the Ararat valley according to classical Armenian wine-making traditions. The line includes common 3 and 5 year brandy and vintage 7 year brandy. This amber-golden beverage has rounded taste with notes of prune, vanilla, dark chocolate and noble oak. This product line can be recognized by its original label and bottle itself, which resembles the shell silhouette.
The "Shahnazaryan" Wine and Brandy Factory is a family enterprise, which is in the top five companies possessing major old brandy spirits stock. It is also a member of Armenian brandy-makers Union and the leader in brandy export in the Republic.